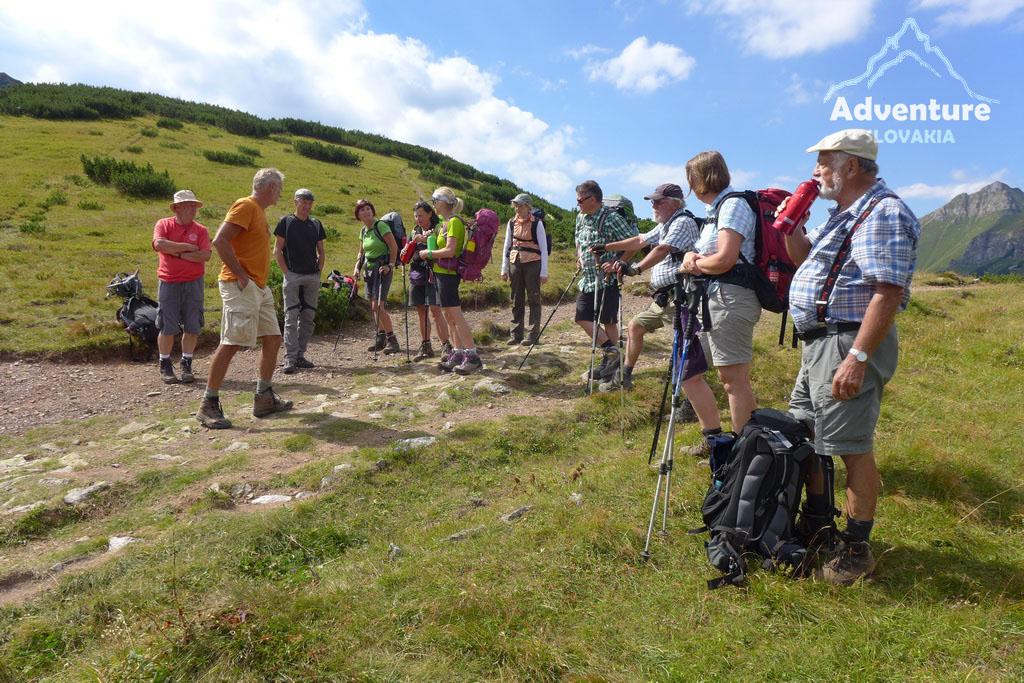 TESTIMONIALS
6 MTB Pearls - September 2020
Hallo Samuel, Yes, we are back home. All went well.
Thank you for the fotos! Was a great tour! Thank you for the great trails and the good guidance!
Cheers, Krischan from Germany
Skitouring in LOW and HIGH TATRAS - February 2019
We had amazing experience and a great time in Slovakia. So lucky that we managed it given the current situation!
Thank you so much for the photos! They're great! 
Sally from Scottland
Crossing High Tatras, October 2018

Hello Samuel, thank you for the really nice photos! The week was with you a unique beautiful experience for me! Thank you again for the nice time. The holiday will be remembered for a long time. I'm already looking forward to the offer for Romania. Greetings also to your father.
many Greetings
Marcel from Germany

Hello Samuel, thank you for your photos. They have become very beautiful. I've been very happy about it.
I have made a short video. You can watch it here:


Thanks again for everything. It was a very nice tour :-).
many Greetings
Myriam from Germany 
6 MTB PEARLS TOUR, September 2018
Dear Samuel!
Thank you very much for the photos. It was great days in Tatras.
Best regards, Jürgen from Germany
6 MTB PEARLS TOUR, August 2017
Thanks again for this week in slovakia- was one of my best trips. This wild nature, good people, good food and of course you and Fedor our guides as a dream team!
Rudiger from Germany
Crossing High Tatras, Juli 2017
Dear Samuel,
Thank you for your pictures. This tour has been such a lasting experience.
best regards Tina from Germany
SKITOURING TATRATOUR - March 2017
Many thanks to Samuel for guiding us and taking lot of good pictures. Stefan Ring DAV Friedrichshafen Thanks for a fantastic week - it was great to meet and ski with you all and I hope to be in the mountains with you again some day. Hope everyone had a safe journey home.  Thanks for organising and the great pictures, will let you know next time I visit the Tatras. Adam Hartley from England
Hello Samuel!  
Thank you for the great photos. I still thinking with great pleasure of the wonderful holidays in the High Tatras, it was unforgettable experience for me.  
Best regards and all the best Angelika
Crossing High Tatras, August 2016
Dear Samuel, dear Fedor,
thanks for the beautiful pictures. This is a wonderful reminder of this great hike with you. I wish you a lot of fun with your groups. We will warmly recommended you.
Roman and Marlies from Bavaria
MTB Tatra TOUR, June 2016
Thank you for a great bike weekend. It was really well prepared and organised. Especially thank you for your personal care and attention. Slovakia is big and it was very pleasing with your guide.
Ori from Tel Aviv
Beauties of Northern Romania, August 2015
Hello, Fedor. Once again many thanks for the tour. My legs feel good now haha. People from the hotel washed my clothes, brought me to the train station and even made some sandwiches for me. They are nice people. I am in Bucharest now. It seems like a beautiful city. Thank you again mate, I may see you on another tour 
Luke from Australia
Kanutour Mosoni Duna, Hungary, August 2015
Hello Samuel, hey Libor,
Many thanks for the pictures, it brings back nice memories! It was an exhausting adventure, but it was worth it, we had so much fun! We'll remember definitely the good stuff we experienced together, Prague and Berlin were stunning, but totally different in comparison to this beautiful nature in Hungary!
Best wishes,
Maïté, Julie, Nina & Sara
Crossing the High Tatras, September 2014
Dear Fedor,
In the meantime, I worked through all the pictures and experienced our tour once again. A picture report came out of it, which you can see on my website: http://www.querbeet-freizeit.de/html/hohe_tatra.html. It is visible there that it was a challenging adventure. I can imagine that we're wandering with you again. Thank you very much for the number of pictures from Samuel. Warm greetings to you and of course to Samuel. It was a great experience.
Reiner
Crossing the High Tatras, September 2013
Hello friends, hello Samuel,
thank you for the link to the pictures which I'll gladly share. We had a really great time that will stay in my memories for a long time, too. Hopefully see you again soon. Maybe "Romania 2015"will seriously be our tour together.
Greetings Fabian
Crossing the High Tatras, August 2013
Hello dear Samuel,
Thank you very much for the link to the photos. It was a great week with you in the Tatras!
Best wishes, Karin
Once again sincere thanks for everything, for the nice tours and mainly for the patience with me. By the way, I didn't underestimate the High Tatras – I overestimated myself.
Best wishes, Reiner
Crossing the High Tatras, August 2012
Our customers were very satisfied with the crossing – thank you for a good cooperation. We have again the same journey on our programme for the next year – can you offer me the crossing again please?
Thank you u. lg
Katrin
Crossing the High Tatras, July 2012
Hello Jonny,
It's right, I was wandering with Fedor in the High Tatras. Fedor is fully professional, you're in good hands with him. I've already seen many mountain ranges, but the High Tatras were the most beautiful by far if not also the highest. In the week after that, we went to the Low Tatras too to wander around and go sightseeing. My friend and I were totally thrilled about Slovakia.
Kanutour Mosoni Danube 2010
Dear Samuel,
Thank you very much for the photos and of course for the great KanuTour in Mosoni Danube. The both kids loved it and I'll recommend you to others with great joy.
Karina Forsich
Cross-country skiing week from Zdiar to Dukla 2008
Because I was talking about how amazing cross-country skiing is, there will probably be a cross-country boom. I got surely the maximum from the four hours. As we agreed, it would be interesting for me if you let me know about anything for my modest condition and sport events. Thank you again for your patience and persistence as a cross-country teacher and best wishes...
Veronika from Austria.
Cross-country skiing tour, Orava round in the Carpathians 2006
Sunday, 25.1. At 7.30 we stand up, at 8 is the breakfast. We wax the skis and drive at 9 at -7°C away by bus. We climb to Kozinski valley within 15 minutes. Ride out and climb to the east into the heights. We go in coats through the snowy forest to Mincolka cottage (1100m). We're doing a break here around 10:30. The following path leads us up to the east to the ridge. We let the old ski tracks lead us to nowhere, notice the mistake quickly though and climb in heavy snow steeply uphill to the north. At Mincol, we'll go around a falling site. The sun comes through and we go through bigger open areas, then again through snowy forest. The trees bear huge snow loads, all branches are pressed steeply down and the tree tops are often broken.  We reach the mark Kubina Hole sidle (1325m) around 12:00. After a short time, we land at 1300m. We eat a small snack while standing. At ridge of Kubinska hola, it goes slightly up to the northeast. While leaving, Gottfried does involuntary a crazy dive into the infinite snow powder. We go off from the ridge to the south, steeply through the mountain forest. Afterwards we follow a slightly uphill wooden path. After 2,5 km, it goes uphill again. A long drive leads us at 16:00 to Oravsky Podzamok. The place is overtopped with the phenomenal Castle Oravský hrad. We have some refreshment in the restaurant Toliar. The bus brings us back home at 17:30. Shower, change of clothes and delicious dinner is ready with some pancakes-like potato flawns. The fireplace is lit. Gottfried shows his great shot pictures on the TV screen. Then we gather around the fire and talk until 22:00 drinking good wine. Statistics: 25km and 835 metres of altitude.
From a diary of Wilfried W. Westerholt, Hallein, Austria.
Skitour week in High Tatras 2006
Again sincere thanks for the great guide and nice days in the various regions of High Tatras. It was a week full of experience in a pleasant wild landscape with for me new aspects of the ski hills climbing. Mainly the isolation and loneliness of the cottages over 2000m fascinated me.
Hans Dieter Frick, Taufkirchen, D.
Bike week "Three bike pearls" 2005
Monday, 30.7. We drive with the bus to Stiavnik. Firstly, the group A is drove to Dolna Marikova, because they want to drive over the ridge to casern. In this small spot, our climbing to the cross of Javorniky begins. We go up through a narrow valley alongside a stream. We go through beautiful, healthy forests along the wooden paths. We always meet people with penny buns. We eat some raspberries while resting for a moment. The weather is ideal. Clouds with sun and not too hot. After 600 metres of altitude, we're at the ridge. Now it goes on downhill, uphill, along a small cottage, isolated farming courtyards, a wonderful landscape. In the casern, we wait for the second group, which finally should be there already. I phone them, no answer. Fedor drives towards them. Finally, I get a call from Karl: they are on the wrong side of the valley and a bus should take them to the cottage. We meet in Makov. Then we drive also with the bus to Bumbalka. We'll stay there for two nights. The dinner is prepared in the Masaryk-Cottage. There is steak grilled on an open fire – fantastic! Just later, we go to the house and it continues there. Firstly polly, plum or cheese cake. The night ends with the best wine.
Mountain hiking in the Tatras 2004
Always when my friends and family asked me what it was like in the Tatras, I always truly answer: Wonderful.
And I and Gerhard know that it was that wonderful just thanks to you - I was trying to tell you the same while saying goodbye to you. Let me tell Fedor that you have a wonderful country. I did read about the history of the last centuries of Slovakia after coming home. Because I 'm turning 71 in September, the future is measured short for me, but the happier I am that I could be in your country. It was my dream that I carried with me for decades.
Joachim Schlüchtermann, Laatzen, Germany.
Hiking week in the High Tatras 2003
Extract from the report of the Alps club section Bergland, Munich
We were leaving at 7.45. It was steep and at the end there was no way up to the saddle Baranie sedlo (2360m). We got to know some typical signs of the High Tatras already there, which should guide us for the rest of the week. All paths become steep very quickly. Already in lower altitudes, there are no trees more. But there are therefore even more rocks. To finally get to the wind gap, we had to overcome two fixed-rope routes. The fixed-rope routes are made of ropes that sometimes hang 10m up to the next locking ring. The comedown to the Terry cottage was not easy. No path through the steep boulders – Fedor had to show us the steps. Christine hat a huge luck not to get shot. After 4 hours, we met the valley group at the Terry cottage. Christine laid her bags down, while I after some doubts decided to go on.
After the well-chosen break the steep path with long fixed-rope route to a saddle. After that, there was a nice way on a rock plates to the rustic Chata Zbojnicka (cottage of robbers). After 9 hours, I came exhausted to our camp and asked myself where these people take their energy and condition from. At least the mountaineers showed a bit of exhaustion too.
On Wednesday, we were led by a firstly nice path, but soon steep again to Prielom-windgap. Then the fixed-rope routes went steeply up. My climbing belt kept me secure and Fedor gave us good tips. That is why the exercise felt less difficult than expected. Shortly afterwards, it went up again to Polsky-Hreben-Windgap. Before coming to the end, it started to rain. Some of the unbreakable ones had to take another summit. An experience of a special kind that I will never understand. We fight with one more short fixed-rope route. Then we go down the rock levels. After two hours of walking, we reached the Silesian house.
Thursday was a day of baptism in water. The most pleasant part on the Tatra Magistral was on programme that day. The alternative for the cracks over the Gerlach-Summit fell totally into water. Wind, rain and storms went through our waterproof clothes and we were soaked to the bone. At the cottage Captain-Moravka happened the first huge change of clothes, drying it and the shoes too. Late in the afternoon, the valley group came.
Friday was the best day. We divided into two groups. The Cracks climbed the 2560m high Vysoka. We climbed on the pretty normal path to rustic Rysy-Cottage and admired some young load carriers. After a short strengthening, we reached the Rysy-summit and could enjoy the great panorama. We watched our top group while climbing down and went together back to the Rysy-Cottage.
After the dinner, we visited the closely located cemetery of mountaineers, which was really impressive with its painted wooden crosses. Later, we let the week come to an end in the cottage bar.
From Marion Karst, a climbing and group travelling unexperienced mountaineer.
Goodbye lines for Fedor Martis eagle mountains at the end of "Three bike pearls" 2002
Who knows the kids called the girls. They are all biking here together! Not only from Mühldorf, no, what a drive, two come from Switzerland. Our group is very young and Margit is the youngest doll. From Reichenhall, Gertrud and Karl count at first 135….
Shortly – our average on yesterday evening was mediocre 61! The best age – we say and drink a little beer. Fedor is an idealist, no path, no hill is too hard for him. Only those who fight also carry the praise of the true sport spirit. He chose for us only strong tours – However, you can hear grumbling from the background: Is this vacation? I believe Fedor will let us die here!
His forehand wrinkles, he thinks deeply: I meant it well though – but ok, hats off to your age! That is why our tours were shortened and breaks were longer and more peaceful. You didn't even warn us to eat some berries before the hiking.
Alps section, Mühldorf, D.