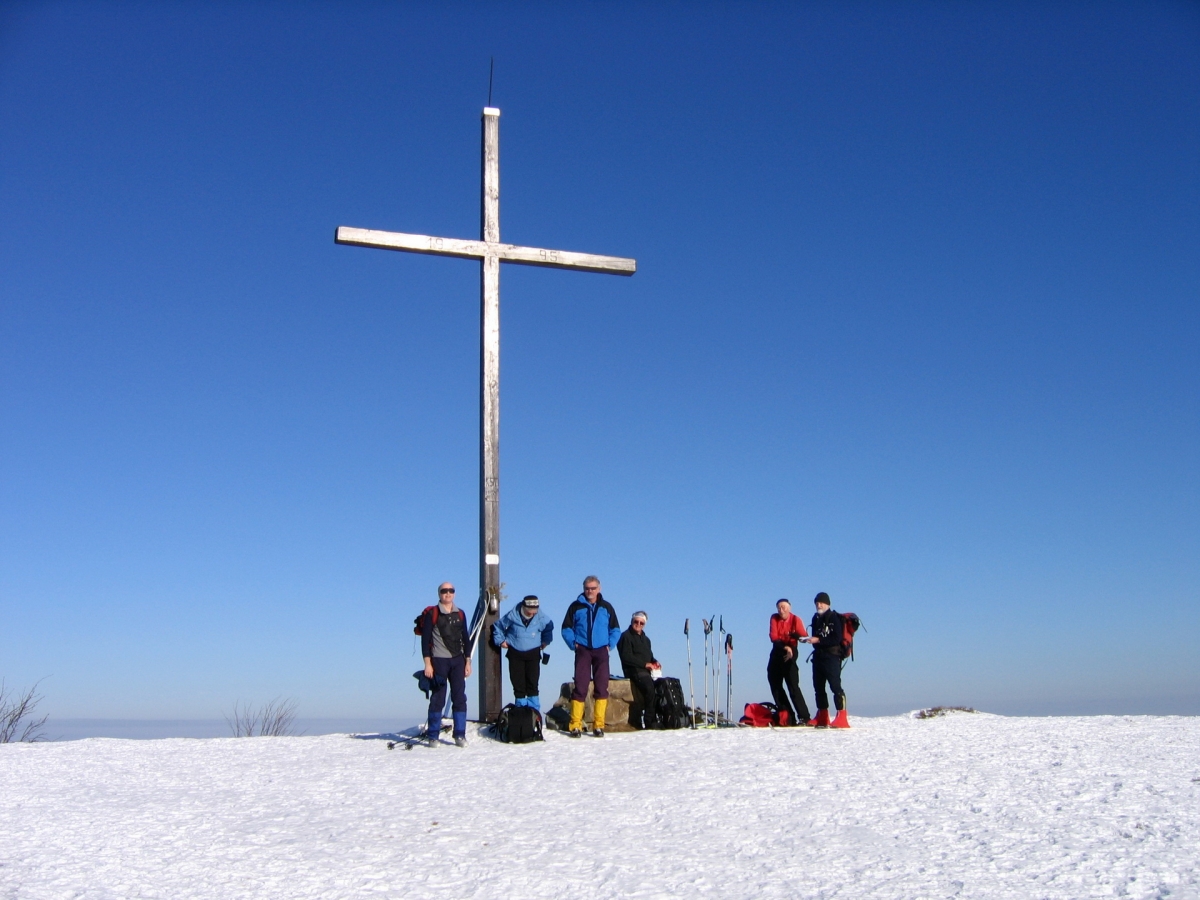 Cross-country touring in Orava
Cross Country Touring

Nord Slovakia (Orava)

10-17.02.2018, Upon Agreement
Price: 479,- EUR
Orava lays in the Northwest of Slovakia at the border to Poland. It is a region rich on nature beauty, historical and cultural sightseeing spots. Orava is a synonym to the former Slovak poverty. The mountain ranges Skorušina, Kysucka vrchovina and Oravska Magura offer the ideal space for cross-country skiing in winter. In the north-western part of the Orava region, where we start, there is the cirque of the castle spot Zazriva. It is surrounded by gentle ridges of the mountain ranges Oravska Magura and Beskids. This cross country touring routes will be undertaken in this pretty isolated landscape. The unique mountain range Little Fatra belongs to the mountainous land of Orava too. We will have and adventurous tour here. Then we move to White Orava (spot Lokca). The huge reservoir Oravska priehrada rules over the whole region, dispersed small villages and pastures and there is the polish national hill Babia Gora (1755m) at the horizon. We will enjoy here three various cross-country tours.
Summary: 2 support bases, 6 lovely ridge tours, 20-25m long stages in the altitude from 650 to 1350m, a bizarre ascent of the summits and valleys, good accommodation and cuisine. A rented minibus helps us with the transport.
Tour plan:
Sunday: Arrival to Zazriva. Guesthouse
Monday: Oravska Magura. Start and goal in Zazriva (620M). A longer, sometimes also steep rise brings us to the saddle Vasilovska hola (1122M). From here drafty on the ridge to the hill Parac (1324M). Riding on downhill on saddle Hola. Then long and pretty ride to Zazriva. 6 hours and 1033 metres of altitude.
Tuesday: Tracking the Slovak hero Janosik. Where we left the ridge yesterday, we begin there a light but very attractive cross-country path to Terchova, where the robber Janosik was born in 1751. Open grasslands and lovely views on rocky summits of Little Fatra. 5 hours and 788 metres of altitude.
Wednesday: Little Fatra. Tour full of variety. Firstly ski, then walking through canyon Diery, ski again and maybe ascent on Maly Grun. 5 hours and 823 metres of altitude.
Thursday: secret paths of Vanovka. Firstly transport to Lokca, where our second guesthouse is located. Then tour in the afternoon on the hunting paths with local guide. 3 hours and 455 metres of altitude.
Friday: Skorusina. These mountains lay already close to the imposing West Tatras. We start in Habovka (Arrival with a minibus). At first steeply to the ridge. Then pleasantly to the highest peak – hill Skorusina 1313m. Here stands a high observation tower. The sometimes exhausting ride brings us to Oravice, where we visit the open-air thermal pools. 5 hours and 778 metres of altitude.
Saturday: Direction Hrustin. The neighbouring spot Hrustin organises a local, lovely and modest ski wandering through Orava pastures. The way is tracked, buffalos on the way, music and goulash in the final spot. We will take part in this event. 2 ski paths: 15 and 28km. It will be a proper peak of our cross-country week.
Sunday: Going home.
Additional Highlights: cheese factory in Zazriva, castle in Oravsky Podzamok,  Photo and Video production almost on every evening, native cuisine, good beer and alcohol.
The tour programme stays flexible (weather, snow conditions, avalanche risks etc.)
Equipment:

Cross Country ski (best breit waxskis with edges), adjustable ski poles, Skins (you can also rent from us), Rucksack ca. 20 - 30L, Thermobottle etc..

Meetingpoint: Zariva , Pension - Slnecny dvor at 17.00 Uhr. People coming with train we can pick up in Zilina Station.
Our services includes: 7x Accomodation with halfboard meals  (Double room with shower and toilet), Transportations with in the toors, Guiding, Insurance, Turistic map, small gift.
Minimum: 5 People, max. 10

More information or detailed schedules we can send upon request.